38th Annual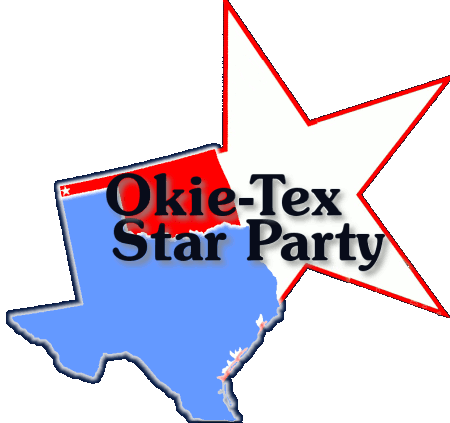 October 1st - October 9th 2021
at
Camp Billy Joe - 36&deg 53.87' N, 102&deg 57.12' W, Alt. 4,439 ft.
Offering some of the darkest skies anywhere in the Southwest
We are still ironing out our COVID protocols and having discussions with the CBJ board. Tentatively, we plan to open pre-registration around April 1, 2021. In view of the COVID situation, we will also set a go-no go date for one month prior to the date for closing pre-registrations: pre-registrations are scheduled to close on September 12, 2021, so the go-no go announcement will be made on or before August 12, 2021.
Okie-Tex Clear Sky Clock